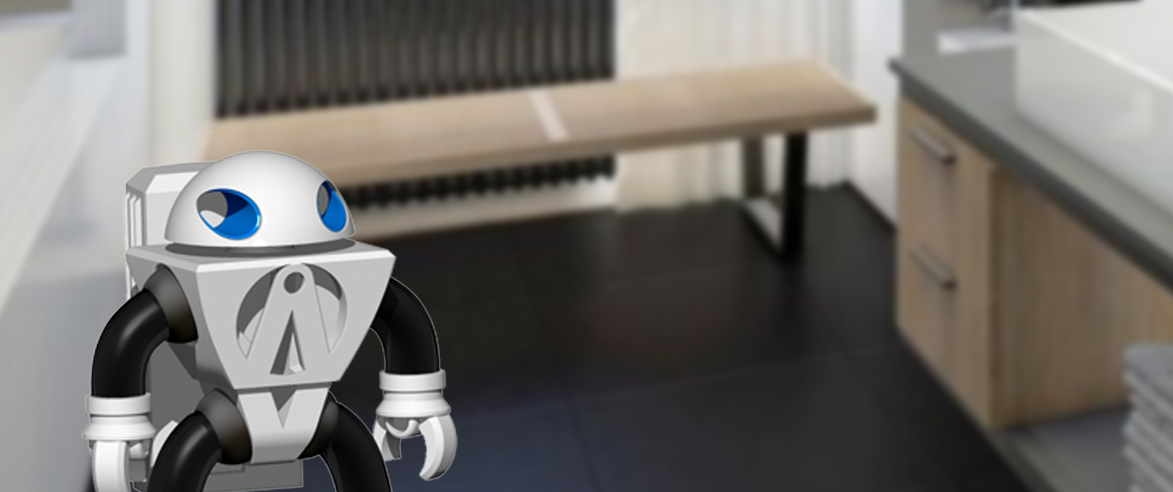 Device Factory – The Movie
Every startup needs a video… at least it seems that way if you check out the latest fledgling tech efforts on Kickstarter. So of course Device Factory needed a video as well, right?
That's how this video started. As just a side project to promote our brand, even if we are not so consumer focused or running a hot campaign on some crowd funding site.
A few emails with friends of friends and we soon had director and producer Jaclyn Gramigna on board ready to shoot. At our first coffee shop meeting she wanted to know what the message of our brand was and how we could have the team talking on camera spewing that message. The problem was none of us actually wanted to be on camera, and we weren't actually sure about what our message was supposed to be.
However, we had a robot designed by Victor De Los Angeles who ran a cool 3D printed toy shop up the block from my apartment. The perfect Device Factory mascot with a DF1 device embedded into its chest. In a late night email I typed up a plot borrowing from a few sci-fi themes and fired it off to Jaclyn… she liked the concept and got started on the idea.
Things got out of hand and what was supposed to be a small side project took months to assemble all the stuff we needed as well as a team of stop motion guys to shoot the film. Lacking any other space, we just took over the living room of my NYC sized apartment.
The video took 3 days to shoot frame-by-frame. At this point I was questioning whether or not we had gone a bit too far… but after all the editing was finished, I think the final result was more than worth it.
PS: I think our message is that "We do fun stuff!"
Directed/Produced/Sound Design by Jaclyn Gramigna
Shot & Edited by Zach Poots
Animation by Josh Mahan
Original Music by David Peacock
Additional Photography by Vladimir Weinstein
Time-lapse by Pete O'Hare
DF1 Robot Design by Victor De Los Angeles